Educator, leader, humanitarian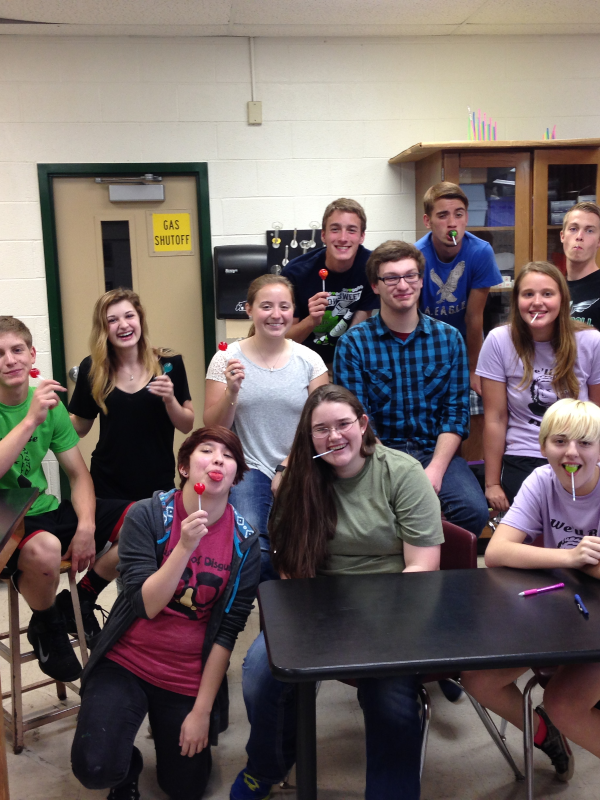 A classroom is a social community as much as it is an individual learning environment. I believe that each individual in the classroom has a part to play in the learning goals set for that group. As an educator, I am the facilitator of the learning to take place. I am assisting in the discovery, setting, and achievement of the goals desired. It is my responsibility to ignite a level of curiosity in my students that inspire them to these learning objectives. As Nikos Kazantzakis once said, "True teachers use themselves as bridges over which they invite their students to cross. Then, having facilitated their crossing, joyfully collapse, encouraging them to create bridges of their own."
The best environment to facilitate learning is one where there is mutual respect and a sense of physical and emotional safety. Behavior problems in my classroom are very few and far between because I work every day at creating this safe learning setting. An environment where students feel not only secure in taking academic risks, but also inspired; stretching themselves for achievement. An environment where the students' mental, emotional, and social skills are allowed the freedom to create a diverse learning opportunity.
All students and all classrooms are unique. In my classrooms, I organize a curriculum that incorporates different learning styles and strategies, with the intent to engage and inspire all students. As individuals, I recognize that all students have great potential, it's finding the key to their learning language that makes opening the door to that potential possible. As part of my teaching repertoire, I use techniques such as problem based learning, collaboration, technology, cooperative learning, hands-on activities and projects, community outreach, and group and individual assessments. I set a high standard for myself and my students, but I endeavor to help them achieve every step of the way with all the 'tools in my tool box'.
This means that I too must continue my own learning. I am the example that they see. Continued, dedicated development of my own learning has led me to broaden my own knowledge base so that I can bring in real-world examples, making content relevant to my students' lives. It's led me to many collaborative sessions with other education leaders, including how to create content that is interdisciplinary, flexible, and adaptable. I've learned that regular feedback from my students has much to teach me about how to better my own educational practices.
As an educator, I see it as my goal to not just teach content, but to ultimately teach students how to learn, how to grow, and how to become facilitators of their own learning experiences and those of others. Learning is a lifelong process. How better to set a child up for success in the world after formal education, than to teach and inspire them to be lifelong learners.
"In each of her assignments, Michelle challenged her students and pushed to raise the bar of learning.  Throughout my interactions with her, I have perceived her to be compassionate, caring, and an innovative instructor and person.  She keeps a structured, common core curriculum based classroom with the expectation that students need to challenge themselves to learn."
David Baisden – supervisor
Michael Spencer - coworker
"With the special education students in our classes, Michelle did an excellent job of differentiating instruction, adapting assignments and tests, and allowing for extended time when needed. She was always quick to recognize and reward effort."
Bob Lamb - supervisor
"The state of Illinois has undergone a new much more stringent evaluation tool based upon the Charlotte Danielson model. Michelle was one of the very few to receive an outstanding review based upon that criteria."​
Merikita Stallings - student
"Ms. Penoyer interacts with her students as if she is their equal on the education field, and is never dogmatic in her debates encouraging everyone to form their own opinoins. She has taught me how to become a better adult, not just a better student."