Educator, leader, humanitarian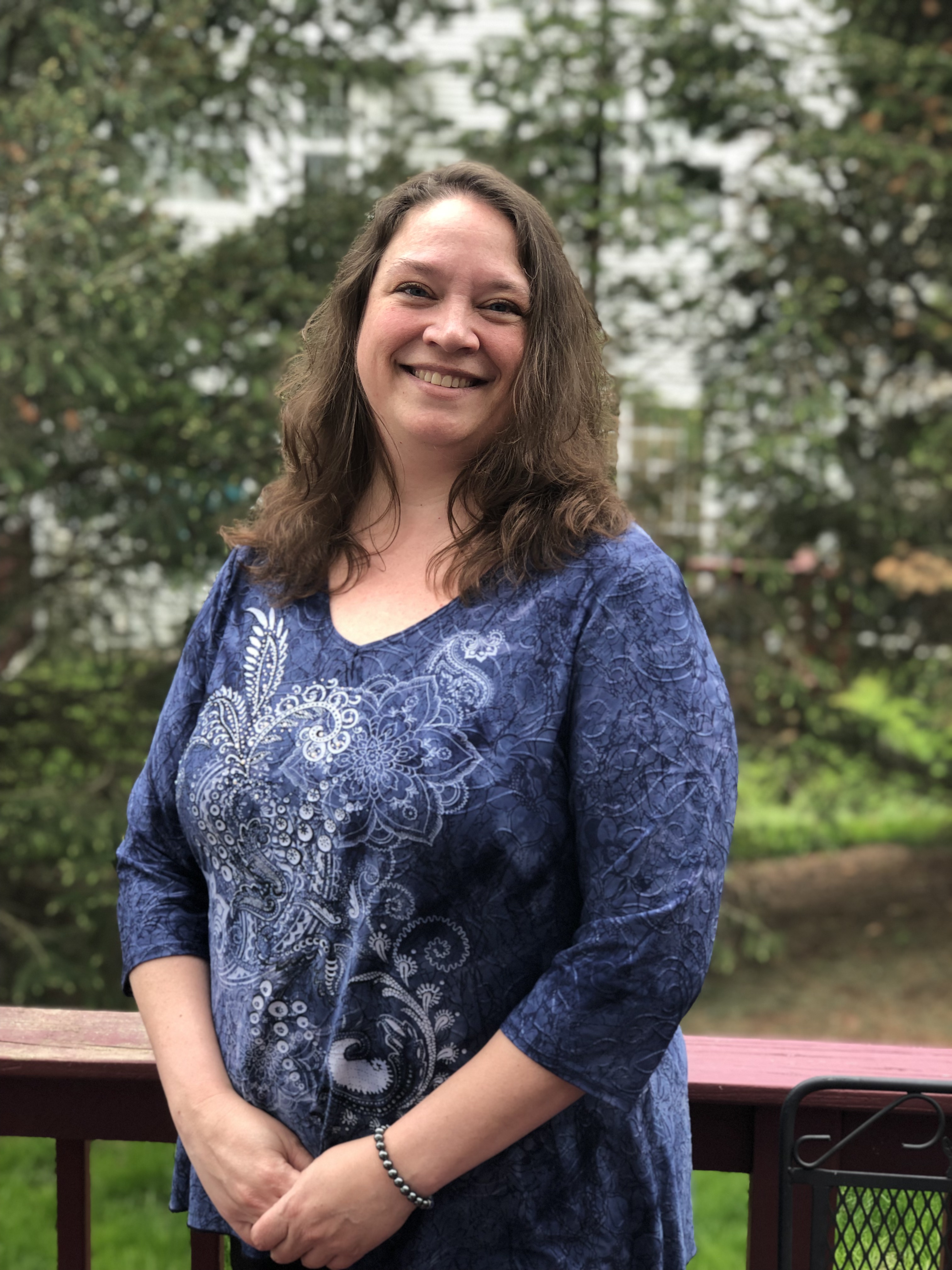 Hello!  I'd like to take this opportunity to introduce a bit about myself, some of my accomplishments and my journey to date.  My name is Michelle Penoyer and I was born and raised in northwestern Illinois, in a small farming community. I was lucky enough to grow up on a hobby farm where I was much indulged (along with my siblings) with many farm animals to raise and care for.  This is where my love of animals, and my interest in science first started to grow and flourish. I knew by the time I was in high school that I would one day work in a scientific field of study. I just didn't know what that might look like at that time.
My senior year of high school, I had the opportunity to move to Cottonwood, Arizona to finish out my high school experience.  Moving to a very different area of the country gave me a very new perspective on the different cultures and subcultures that are throughout this wonderful nation.  I got to see a whole different style of living, including many Native American cultures, and learned pretty quickly that I was no longer in northwestern Illinois!
After finishing high school, I stayed and did two years of college at Yavapai Community College, in Prescott, AZ, focusing on my science studies.  During my time at Yavapai, I became a common sight in the Biology department, and after just my first semester, I was asked if I'd like to tutor incoming students.  I very eagerly took on this endeavor, and spent my remaining time at the school tutoring students who needed help in their science classes. I had so many people asking for me as tutor that I couldn't handle them all!
While I enjoyed my years there immensely, I needed to make a decision about where to finish out my higher education. I moved back to northwestern Illinois where I attended Clarke College, in Dubuque, Iowa. I quickly became active in the science department at Clarke, focusing on many human anatomy and physiology classes. However, I also just as quickly started to miss the tutoring I had done for the last two years. It was at some point in this junior year that I realized that I did have, and still had, quite a knack for teaching the sciences to others. That I had the ability to simplify the content into a way others could not only understand better, but be inspired by. I decided I wanted to teach! Life, however, did not give me the ability to change my major at this time. I finished out my time at Clarke, getting high marks, and graduating with a Bachelor of Science degree in Biology, emphasis in human anatomy and physiology.
Through the next years, life happened...
I worked in Human Resources mostly, everything from data entry, hiring, to 401K management. I moved to Kansas City, Missouri for a short time, got married, moved back to northwestern Illinois. But never did I give up on working in the sciences and education. Shortly after I got married, I returned back to school at Clarke College and finished out a science education program. I started teaching, in 2001, right after I received my education credentials. The school was located in a small town, in the same area I grew up in. It was so small that the entire K-12 grades were housed in the same building, and I was the only high school science teacher! Here I was, a brand new teacher, and I had no "department" to ask questions of, etc. It was a crash course for sure and I was left to come up with the curriculum for all classes and all levels. This is where I realized I also had a knack for curriculum needs.
In 2005, I finished my Master's of Education degree in Curriculum and Instruction. It was shortly after this that our district consolidated with two other towns, and for the first time I was part of a science department. I was selected to be the sole teacher of the Chemistry classes for the newly formed district. But in addition, I also taught classes such as Earth Science, Environmental Science, Physical Science, General Science, General Biology, Biology I, Biology II, Anatomy & Physiology, and Forensic Science. I ended my time at West Carroll High School having taught every science class offered, except for Physics.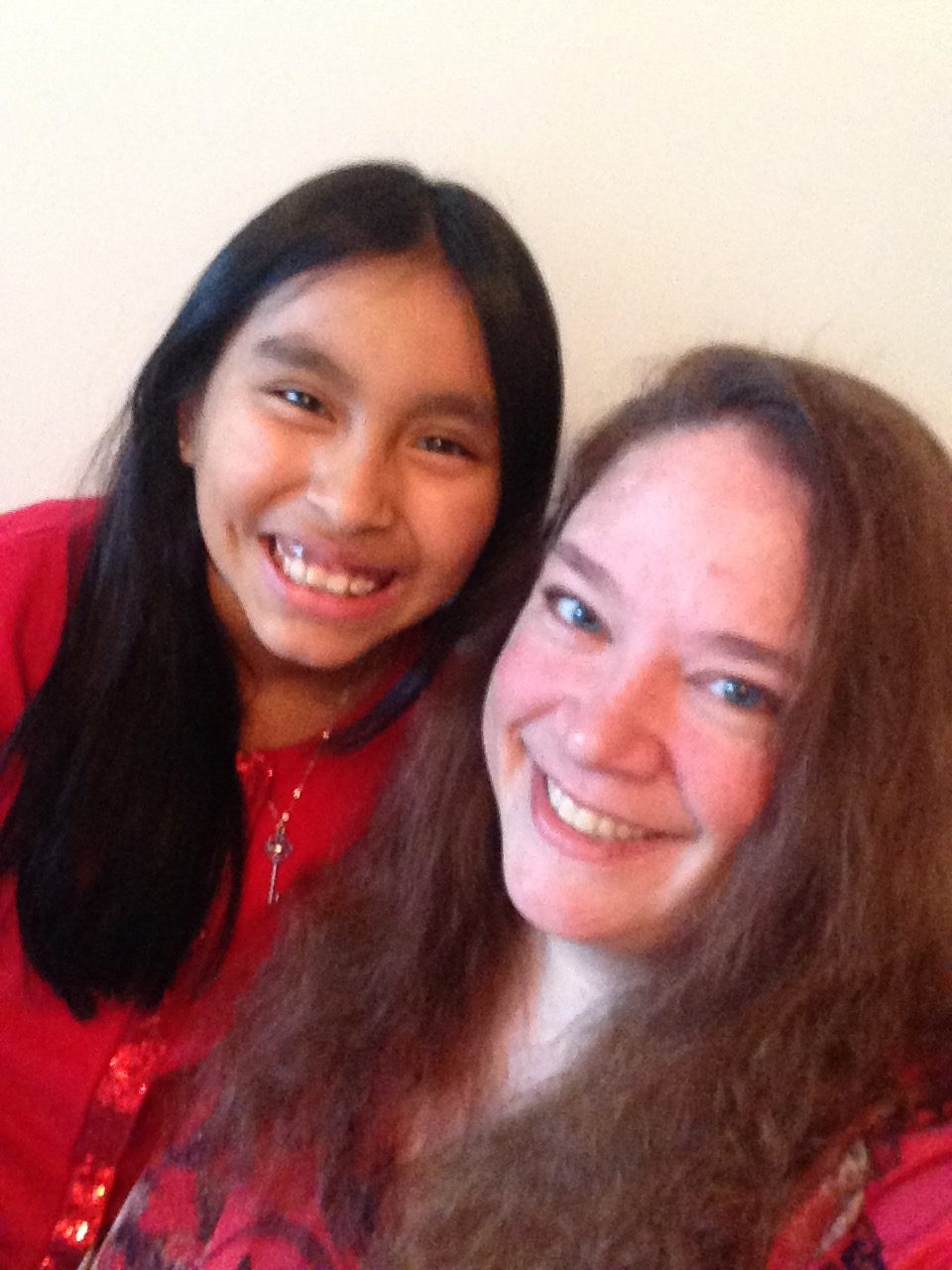 my role as an educational leader
I also took my role as an educational leader very seriously and involved myself in many different committees and activities within my own building and that of the district.  I became the high school building Union Representative, for the length of my tenure at the high school. I, along with the principal and staff, worked on improving the building and workflow, while on the Building Advisory Committee.  I worked with parents, teachers, and administrators on the Parent/Teacher Handbook Committee. At different times, I was a Junior Class sponsor and a Student Council sponsor. For the district, I worked on the Quality Circle Committee set up by the district's superintendent.  I was on the district's Insurance Committee, as high school representative. I also helped negotiate the most recent union contract (prior to my leaving) with the district.
Our district, due to its size, did not have "department heads".  Instead, we as individual departments would 'elect' one of our department staff to fulfill that role.  This person would then be in more direct contact with administrators, depending on various department needs.  A few years into the consolidation, our designated 'science department team leader', moved on to a new district.  At that point, I naturally fell into the role of "department team leader", even though I was not the most senior in age, nor the most senior in years of teaching experience.  I worked closely with the guidance department as well as other administrators to help make the science department function smoothly and cohesively. I worked closely with administration to help build new and more relevant curriculum, such as instituting more semester classes, as well as new classes (BioForensics).  I drafted letters to the school board for instituting of these new classes. In the following years, it became my responsibility to collect all purchase order forms from every department member and make sure they fit into the science department budget, and if not, go back to the members of my team and re-appraise the budget and department needs.
my strengths in curriculum became more apparent
As my strengths in curriculum became more and more apparent, I was often asked by administration to spearhead science meetings in which the science departments of both the middle school and high school would attend.  At these meetings we would discuss curriculum mapping and flow across the district. I was also called upon by administration to set up PSAE (Prairie State Achievement Exam) and ACT preparation and practice sessions for our students, prior to them taking theses exams.  I then helped in the administering of theses same exams.
I also took on the task of upgrading technology within the science department and high school building.  One example: my principal knowing I was very technology friendly, sent me to SmartBoard training. That year, there was only one SmartBoard in the entire high school.  After seeing the possibilities and hearing the great reviews from our elementary building, I drafted a grant to our education foundation, and over the next two years, worked towards making sure every science classroom had a SmartBoard.  This of course meant I was asked to help teach the others on its use! I would often be asked through the years to help in the building with technology issues, and technology trainings. On occasion, I would even be asked to talk to tech support for our grading system, because I knew the ins and outs of the Skyward program so well.  In the last two years of my time at West Carroll, I wrote new grants to move the department towards online textbooks. This was a huge change for the district, as we were only in our second year of the 1 to 1 initiative. No other teacher in the district was entirely online with their curriculum. The grants supplied the department with approximately $6,000 in funds, to be used to move two of the classes I was teaching completely online.  I also wrote a grant that supplied the entire high school with Foxit PDF software. This software program allowed teachers in the high school building to easily modify and edit existing pdfs, as well as create more dynamic documents.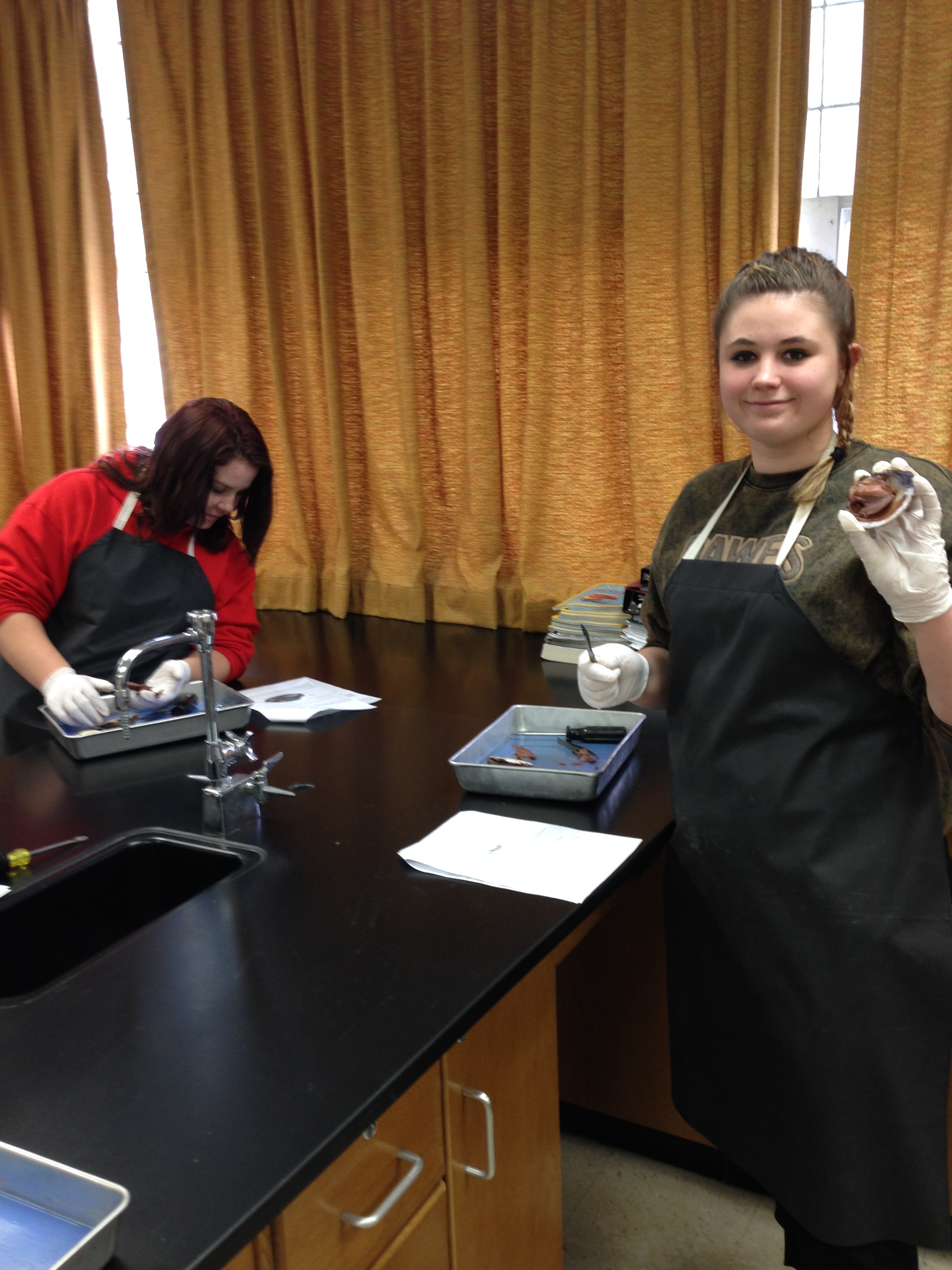 Through the next years, life happened... again...
Within the last couple years of my teaching at West Carroll, my husband passed away. This ultimately drove me to start on a new journey, for myself and my daughter, in Pennsylvania. I left West Carroll at the end of the school year in 2015.  I had a short, one year stay in Ohio, to "take care of business", but ended my transition to the Lehigh Valley area of Pennsylvania in the fall of 2016. I quickly started to transfer my Illinois state teaching license to a Pennsylvania certificate, but decided to take some time to get to know the area, know the various districts, and the different student populations, before looking for a full time teaching position.  I started substitute teaching in the spring of 2017. I focused on four main districts (Parkland, Salisbury, Whitehall-Coplay, and Southern Lehigh), but also made sure to continue researching many other districts.
During this exploratory period, I got involved with many civic activities.  I am currently still working with these organizations. In January 2017, I started as a volunteer office assistant with the Salvation Army Children's Services in Allentown, Pennsylvania. The Salvation Army Children's Services is a non profit organization that helps connect children with safe, loving, and caring homes and families, through it's foster care and adoption programs.  While working there, I became involved on their Rock-N-Run committee. This committee is comprised of both Salvation Army employees and many volunteers from the community. The Rock-N-Run is a 5K / 10K race that raises funds for the organization's adoption and foster care programs. My position on the committee is music coordinator for the event. I am in charge of finding and setting up anywhere from 6-10 bands/musicians to play for the event.
Around the same time, I became involved with another civic group called the IMPACT Project, in Allentown, Pennsylvania.  The IMPACT Project is in charge of a program called The Community Justice Panel. There are currently 14 panels throughout the Lehigh Valley area.  I continue to serve on one of these panels. The goal of the CJP is to act as a youth diversion program, whereby juvenile offenders, charged with summary and misdemeanor offenses, can work towards having their record expunged through completion of a contract that the panel draws up personally for that offender.  A great program that helps keep more juveniles out of our court system, while at the same time trying to divert them from future illegal behavior.
In May of 2017, I started training to become a court appointed special advocate for children, otherwise known as a CASA volunteer.  Court appointed special advocate (CASA) volunteers advocate for children who have experienced abuse or neglect and have become part of the court system.  Each volunteer is appointed by a judge to advocate for a child's best interest in court. As a volunteer, it is my job to help the judge develop a fuller picture of each child's life, so that the judge can make the most well-informed decision for each child.  I got my first assignment in July of 2017, and that assignment recently came to a close in April of 2019. Assignments are generally about 2 years in length and therefore require a certain amount of dedication. I enjoyed my experience immensely and am looking forward to my next assignment.
This year has also brought me to the point that I feel ready to settle into a new science department.  I finished up getting my Pennsylvania teaching certificate in March, and am now ready, once again, to bring all my teaching 'tools', background, motivation and aspirations to a new district.  I look forward to continuing my growth as an educator, leader, and person. My goal is to find a district where the atmosphere of community is as strong as the atmosphere of academics. A district, school, and classroom that I can make my next home away from home.
"Ms. Penoyer works hard to prepare her students for the future.  In fact, it is not unusual for students to return from college and share that her classes allowed them to test out of college classes or at the very least easily pass science coursework.  I have witnessed students' posts on social media celebrating how well prepared her classes helped them to be for college science."
Denise Brinkmeier – coworker/parent
Marge Clark - supervisor
"Michelle has a calm manner with high expectations. What she asks students to do is strongly based in constructionist philosophy and interesting to students. There are engaging student-centered activities with minimal lecture. She utilizes a variety of assessment approaches. Her creativity is constantly charged!"
Dawn Cole - coworker/parent
"Michelle has put her students first in communication of the expectations in her classroom while giving comfort in approachability and accessibility to help students at all learning levels to succeed in her classroom."
Emily Bressler - coworker
"I have watched Michelle endure hardships that would land your average person in a mental ward, but not Michelle. Any adversity she has faced in her lifetime has made her that much stronger, more empathetic, more understanding, and an all around better person. You can see a lot on a resume, but you don't see the true character of an applicant."